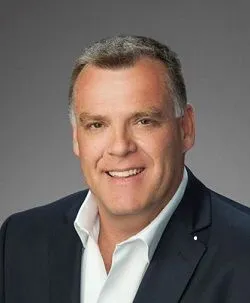 Dr. Tim Zeller has been practicing for 25 years. He is a nononsense chiropractor whose focus on accurately diagnosing and treating the source of his patient's pain and effectively treating it through active and passive therapies. He utilizes deep tissue massage, active stretching, spinal decompression, physiotherapies and manipulation to help patients return to the activities they enjoy. Dr. Zeller prides himself on respecting peoples time by not having patient's wait for long periods of time in the office and not over treating patients.
His interest in chiropractic began during high school athletics when injury threatened his football season. A local chiropractor's simple diagnosis and manipulation addressed the root cause of his pain
allowing him to quickly return to football. This experience made a life long impression. Since then he has taken care of athletes from little league to the big leagues. For many years Dr. Zeller took care of elite Gymnasts including two Olympians traveling with the team to competitions.
Dr. Zeller attended Southwest Texas State University and completed his chiropractic education at Texas Chiropractic College, obtaining his license in 1991. In 1992, he opened his practice in southwest Houston and continues serving Houstonians today at his Greenway plaza office. From the physical challenges of daily living to the physical stresses experienced by athletes and weekend warriors, Dr. Zeller has experienced it and learned from it.
In his free time Dr. Zeller enjoys spending time with his family outdoors from hiking, fishing, ranching and traveling.